Home
Replacing 9 doors and fitting false wall including a door to create a storage cupboard.
Before: The wall to the left is a double door that needs removing and replacing with a false wall and single door.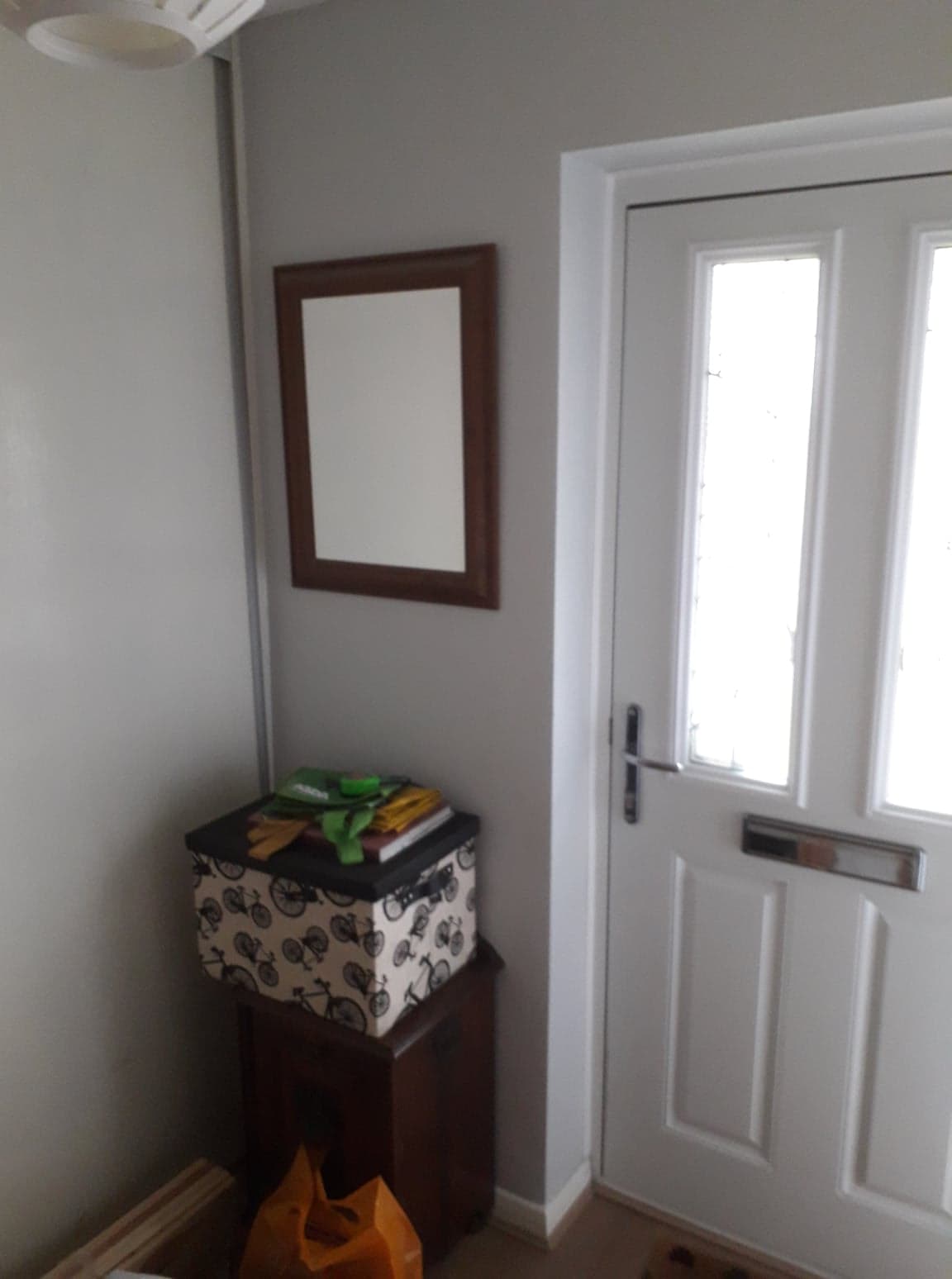 Building the supports to fit the wall and door: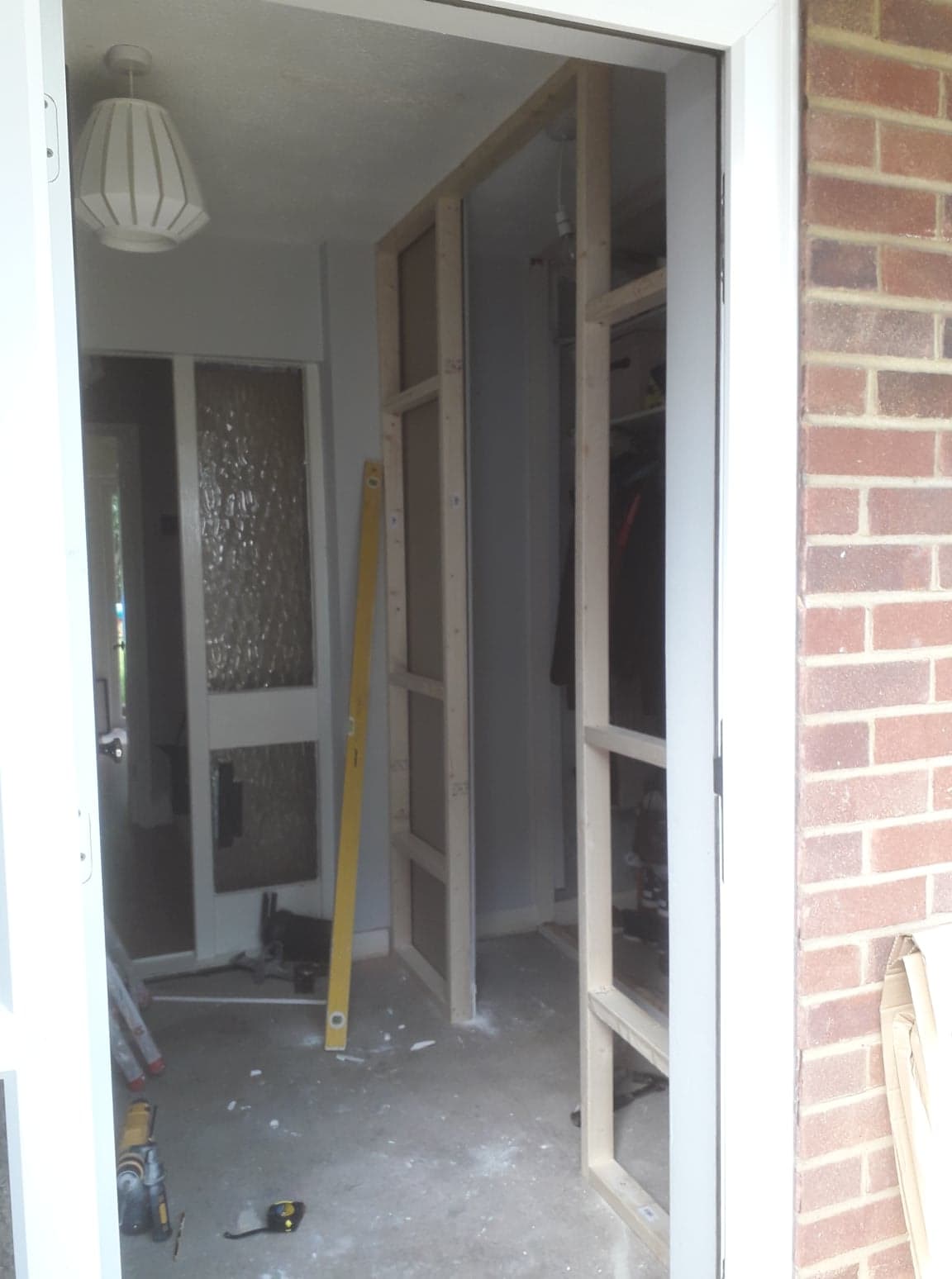 Door fitted and wall plastered. Once it is dry we sand it down and paint the wall.